KIDDY CLUB
FROM 7 TO 10 YEARS
A VACATION AT THE POST FAMILY RESORT IN UNKEN SHOULD BE FULL OF GOOD THINGS AND UNIQUE ADVENTURES FOR THE WHOLE FAMILY. BUT BECAUSE CHILDREN MAY HAVE SOMEWHAT DIFFERENT EXPECTATIONS THAN ADULTS, WE HAVE THE KIDDY CLUB FOR 7 TO 10 YEAR OLDS. WELL-TRAINED AND CREATIVE CARE GIVERS AND AN OFFERING OF ACTIVITIES THAT CAN'T BE BEAT IN OUR STATE-OF-THE-ART INDOOR AND OUTDOOR AREAS MAKE MANY A CHILD'S DREAM COME TRUE.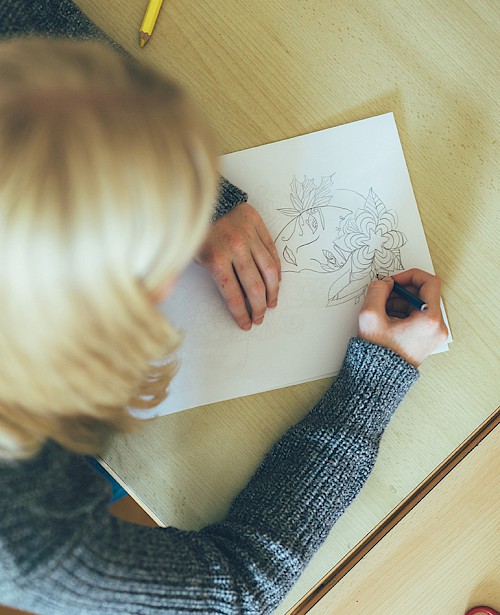 PLAY AND HAVE FUN ON A FAMILY VACATION
WITH CHILDCARE
SUNDAY TO FRIDAY FROM 9:00 TO 20:00
SATURDAY: FAMILYDAY - OPEN ROOMS FOR FAMILYS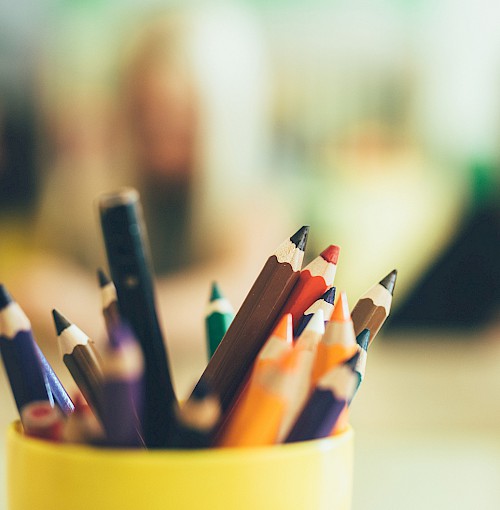 ACTIVITIES

PAINTING, CRAFTS, GAMES
KIDDY-FIT, COOKERY STUDIO
PIRATE DAY, HERBAL DAY, INDIAN DAY …
CHILDREN'S SHOWS
AND, AND, AND ...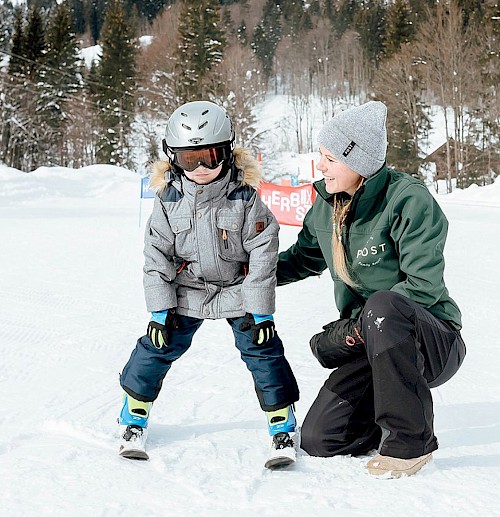 KIDDY ACTIVITIES
LIVING MEANS LEARNING. AND BECAUSE THAT'S ALSO TRUE (BUT A LOT MORE FUN!) ON VACATION, AT THE POST-FAMILY RESORT YOUR CHILDREN CAN DISCOVER MANY NEW THINGS IN EXCITING COURSES TAUGHT BY OUR SPECIALLY TRAINED INSTRUCTORS. 
Bright craft and play rooms flooded with light, doll house
Soft play area
Smiley plexx with children's stage and XXL screen
Party room with dance floor and children's bazaar
Playstation room
Table tennis, billiards, table soccer
Water splash area, adventure playgrounds
POST horse ranch with large petting zoo
Trampoline park, street soccer area
Swimming lake with giant water slide (89 metres), water trampoline, paddle boats, area for non-swimmers, baby beach
go-carts, pedal cars, scooters
free rental of child's bike and bike helmets
Ice rink (free rental of ice skates)
Lighted sled run (free rental of sleighs, bobsleighs and snowtubes)
COURSES & PRICES
LUNGE RIDING LESSON (from 6 years)
Riding lesson for beginners
25 minutes
5 pack (5x 25 minutes)


29,-
131,-
PRIVATE COACHING (from 8 years)
Qualification: free rding in all 3 gaits
50 minutes
58,-
GROUP LESSON (from 8 years)
Minimum participants: 3 kids
Pre-condition: free riding in all 3 gaits
5x 50 minutes
144,-
PEDAGOGICAL GROUP LESSON (from 3 years)
Minimum participants: 3 kids
3x 50 minutes
79,-
PEDACOGICAL PRIVATE LESSON (from 3 years)
Equestrian education
25 minutes
25,-
WALK WITH A PONY (from 3 years)
A riding instructor goes for a walk with pony and child.
25 minuten
25,-
RIDE (from 8 years)
Minimum participants: 2 kids
Qualification: free riding on the rein in all 3 gaits (RIDING PASS)
50 Minuten
32,-
SWIMMING COURSE (from 4 years)
Minimum participants: 3 children
5x 45 minutes
90,-
MINITENNIS (from 4 years)
Minimum participants: 3 children
3x 50 minutes
50,-
TENNIS COURSE (from 6 years)
Minimum participants: 3 children
3x 55 minutes
80,-
CLIMBING COURSE (from 6 years)
Minimum participants: 3 children
3x 55 minutes
80,-
FISHING COURSE (from 7 years)
Minimum participants: 3 children
3x 55 minutes
including children's fishing set
The fishing course is only offered in October.
80,-
WHITEWATER RAFTING TOUR 'PANORAMA'
(from 6 years)
length: ca. 3 hours, within in the KIDS CLUB programme
Operator: Base Camp
47,-
CANYONING TOUR 'KIDS ROCK'
(from 6 years)
length: ca. 2 hours, within the KIDS CLUB programme
51,00
ALL-DAY SKIING COURSE (4 to 12 years)
5 or 6 x 4 hours, course start: Sunday or Monday
daily from 10:00 to 12:00 + 1:00 to 3:00 pm
Operator: Skischule Sturm, Lofer (book directly here)
ab 274,00
SNOWBOARD COURSE
3x 2 hours
daily from 10:00 to 12:00 or 1:00 to 3:00 pm
Operator: Skischule Sturm, Lofer (book directly here)
ab 169,00